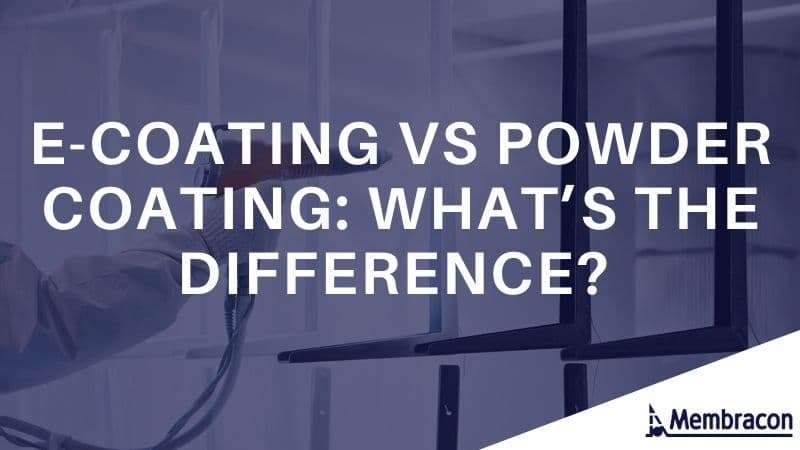 E-Coating VS Powder Coating: What's The Difference?
Electrocoating (e-coating) and powder coating are both used to apply either paint or a layer of protection to a part. Both processes require the part to be cured at a high temperature. They are often used together in processes such as Industrial manufacturing and radiator production.
The way they are applied and the reasoning for application is the main difference between the two processes.
There are other ways you can paint a part such as wet spray but we'll be taking a look at the two most commonly used, e-coating and powder coating.
Why E-Coating And Powder Coating Are Used In Surface Finishing Processes
E-coating and powder coating are both ways of 'finishing' a product. Surface finishing is used in a wide range of industrial processes as part of manufacturing, to achieve a certain property.
These can include:
To improve appearance
Adhesion or wettability
Corrosion resistance
Tarnish resistance
Remove surface flaw
Modify electrical conductivity
Control surface friction
The outcome of e-coating and powder coating are similar, as they both involve the application of a coating to a substrate. Each of these processed has its own advantages depending on what you're trying to achieve.
E-Coating Finishing Processes
Within the e-coating process, the part is immersed into a bath that consists of paint, made up of pure water, an epoxy or resin and a pigment which is primarily black.
An electric current is then passed into the paint via Anode cells, they charge the particles that are suspended into the liquid solution and deposit them onto a negative surface of the part.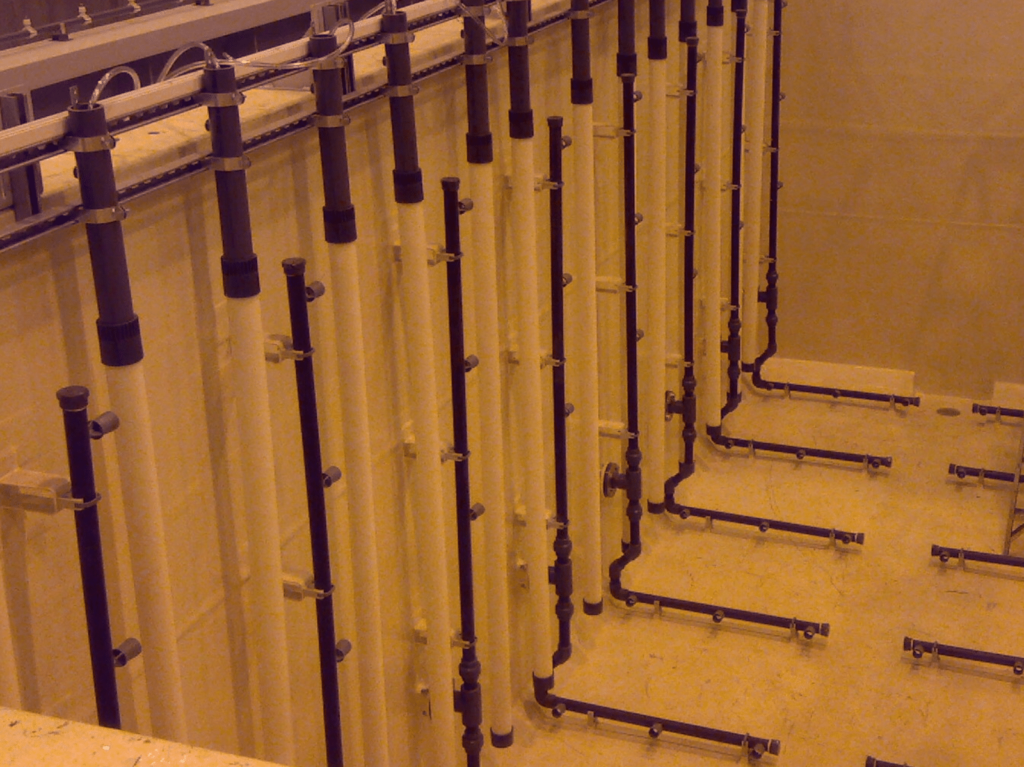 The electrodeposition continues until the resistance builds, giving the desired level of coating thickness evenly across every surface.
The coated part is then cured in an oven at 160°C – 180°C for 20 – 30 mins to promote cross-linking.
The nature of immersion coating and voltage applied ensures the coverage to the part is 100%, giving it an unmatchable corrosion resistance.
Due to the high performance on e-coating, it's used worldwide in car manufacturing to coat car bodies.
It's the best form of undercoat for any coated part, but with the vast majority of paint baths being black or white, it does come with it's restrictions.
Powder Coating Finishing Process
E-coating is known to be a "wet" paint process, due to its pure water based solution. The process of powder coating is the application of a dry powder to a part.
The majority of commonly used powders consist of a precise combination of epoxy or polyester resins, pigment and curing agents.
A spray gun is used to electrostatically charge the powder particles travelling through the guns cascade which then causes them to attach to the negative surface of the part.
The application of the powder can be done manually with an operator and a manual gun or automatically with guns mounted to reciprocators.
Just like E-coating curing is also used as the finishing step in the powder coating process at around 190°C – 210°C for 10 – 15 mins. Curing causes the particles to melt and cross link which give a very strong corrosion and impact resistance to the coated part.
Unlike e-coating, powder coating has no restriction on colour and powders can be formulated in any RAL colour and finish, such as Matt, gloss, textured and many more.
Given the huge options of colour and finish powder coating is used mainly for an aesthetic appearance coating.
You will find that a lot of the things you see in the world today are powder coated without even knowing, such as supermarket shelves, light fixtures, aluminium window frames and many more.
Powder coating can also be used as a top coat over an e-coated part giving the best of both worlds, huge corrosion resistance to the elements and also an attractive coloured finish.
Conclusion
There is room in the market for both e-coating and powder coating as one can't substitute the other. The fact they are used in combination confirms that both play important parts in industrial processes such as car manufacturing.
They both deliver different results are applied to a part differently. For electrocoating processes, pure water plays a key part in ensuring the components sit correctly together when in the paint bath, this is achieved through ultrafiltration. Anode cells are also vital as they control the charge that is applied to the water.
Membracon can also help control bacteria growth in E-coating processes with the use of UV light.
Membracon has worked within all industry sectors and a variety of manufacturers all over the UK and the rest of the world installing and advising on the best ancillary items to use within the e-coating process.
To find out more about the equipment and membranes available for e-coating or to request a quote, get in touch today. Membracon's experts treat each project separately, only recommending the appropriate equipment that will work for your unique process.