Reverse Osmosis (RO) filtration systems have been designed to assist in the efficient production of clean water from incoming raw water in a multitude of industries; petrochemical, chemical, food & beverage and pharmaceutical.
The benefits of the use of these filtration systems include; a reduction in operational expenditure (OpEx), smaller footprint, minimal operation & maintenance requirements, all aiding in a reduction of disposal costs via reuse.
Membracon not only offers a full, bespoke, design & build for the system to suit each customer's requirements, but can also provide a comprehensive service & maintenance package along with a tailored financing solution.
RO is used for water filtration in a wide range of applications including desalination of seawater and in the production of demineralised water for use in other applications, such as component rinse systems prior to a coating process. The semi-permeable membrane employed for reverse osmosis is capable of rejecting 99.9% of bacteria and is therefore used frequently in the design of pharmaceutical pure water systems.
Membracon offer a wide range of reverse osmosis plants and replacement membranes, along with a  wide range of pre-treatment equipment including softeners, activated carbon filters, and multi-media filters.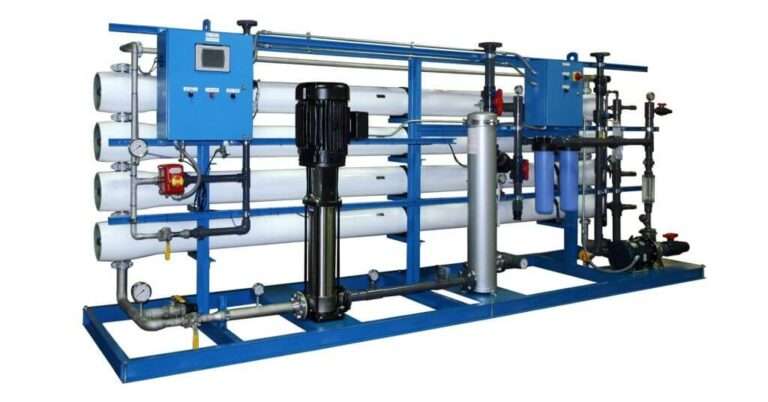 A complete product range is available from single RO systems to accommodate 150l/h right up to those capable of 50,000l/h with all the associated pre and post equipment from filters to storage tanks and the interconnecting pipework.