Benefits of a UV water purification system
Ever since UVC light was discovered in the 1870s it has been used for disinfecting hard surfaces. In 1908, the French started using it to disinfect the municipal water supply and this started the application of UV water purification.
UV water purification systems are extremely effective at destroying illness-causing microorganisms. The powerful energy from UVC light breaks down DNA at a genetic level, cutting through microorganisms like a knife through butter.
While UV water treatment is often used in industrial processes like aquaculture, petrochemical and marine and shipping, it uses no chemicals, so also finds its place in applications where chlorine disinfection cannot be applied.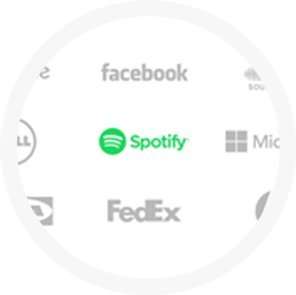 Here are the main benefits of UV water purification systems:
1.

    
Eliminates 99.9% of microorganisms
So long as the system is correctly sized, UV water purification is capable of destroying 99.9% of microorganisms in water including viruses and pathogenic bacteria. One example of such a virus is COVID-19 which UVC light effectively destroys.
2.

    
No chemicals
UV disinfection requires no chlorine or biocides. This makes it an ideal substitute where chemicals cannot be applied, like breweries and fish farms. No chemicals also means a safer working environment and fewer ongoing supply costs.
3.

    
No internally moving parts
Most water purification systems have internally moving parts. Moving parts experience wear so increase maintenance. UV purification systems have no moving parts. They are self-contained systems with a replaceable UV lamp.
4.

    
Flexible UV intensity
One of the common misconceptions of UV purification is you need a bigger system to treat water to a higher quality. This is not true. You need the correct disinfection dose (mg/cm²) which is determined by UV intensity, not system size. System size determines flow rate.
5.

    
Compact systems available for the tightest spaces
UV technology is compact and non-intrusive. It can often be retro-fitted to existing treatment systems. Your system can be designed so it takes up no floor space on a wall, or it can be big enough to process over 600 m3/hr.
6.

    
Disinfects water with excellent efficiency
With a strong enough UVC light source and permeation, UV water purification systems disinfect water with outstanding efficiency. It's possible to completely disinfect water in one cycle, increasing throughput and volume treated.
7.

    
Does not affect the colour or taste of water
UV treatment has no effect on the pH, taste, colour or smell of water. It doesn't add anything to it like chemical treatment processes do. This makes it ideal for treating potable water as part of a single or multi-stage process.
8.

    
Removes a wide range of organic contaminants
Not only does UV purification destroy bacteria, viruses and other microorganisms, it can also de-chlorinate and de-ozonate water. It can also assist in the removal of TOC and urea to make ultra-pure water (UPW) which is treated to the highest level.
UV dosing can be used in your multi-stage water treatment process or as a standalone treatment to remove bacteria and other microorganisms. Contact us today for advice and a chat about your water purification needs.