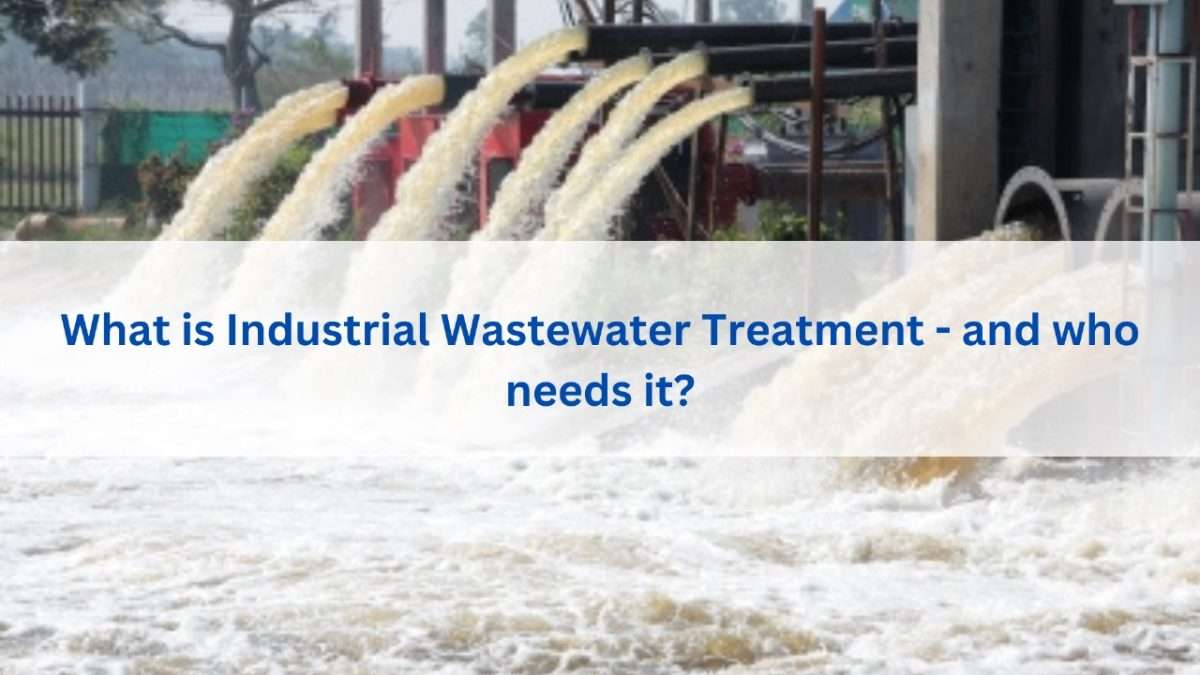 What is Industrial Wastewater Treatment – and who needs it?
Every business that makes something on an industrial scale produces wastewater, sometimes at millions of litres daily. All that wastewater must go somewhere, but contamination can make reuse and discharge impossible.
The simple solution is industrial wastewater treatment, either on-site or off-site, to transform it into a cleaner product suitable for discharge or reuse. But who needs these systems, and why are they important?
The purpose of treatment
The main goal of industrial wastewater treatment is to remove solids, chemicals, and other pollutants to create cleaner wastewater.
Treatment systems clean water to comply with environmental regulations set by the government. It's crucial to note that violating these regulations through illegally dumping untreated wastewater can result in significant fines and reputation loss.
Proper treatment with green engineering also improves a company's sustainability and helps it achieve ESG (Environmental, Social, and Governance) goals.
Who needs wastewater treatment?
Major water-using sectors like industry, energy production, oil and gas, mining, and agriculture generate massive volumes of contaminated wastewater and, as such, are perfect candidates for wastewater treatment systems.
There are several common contaminants from these processes:
Manufacturing: heavy metals, solvents, detergents.
Energy: hydrocarbons, heavy metals.
Mining: acids, heavy metals, solids.
Agriculture: pesticides, nutrients.
Facilities must treat their wastewater to remove these contaminants before discharging water. Even sectors with seemingly "cleaner" processes, like food production and brewing, still require treatment to deal with organic waste, rinse water, and cleaning fluids.
Wastewater treatment technologies and solutions
Various technologies and processes exist to treat industrial wastewater, depending on the industry. Here are some of the main options:
With the right expertise, even the most highly contaminated wastewater is treatable through custom combinations of cutting-edge and conventional technologies.