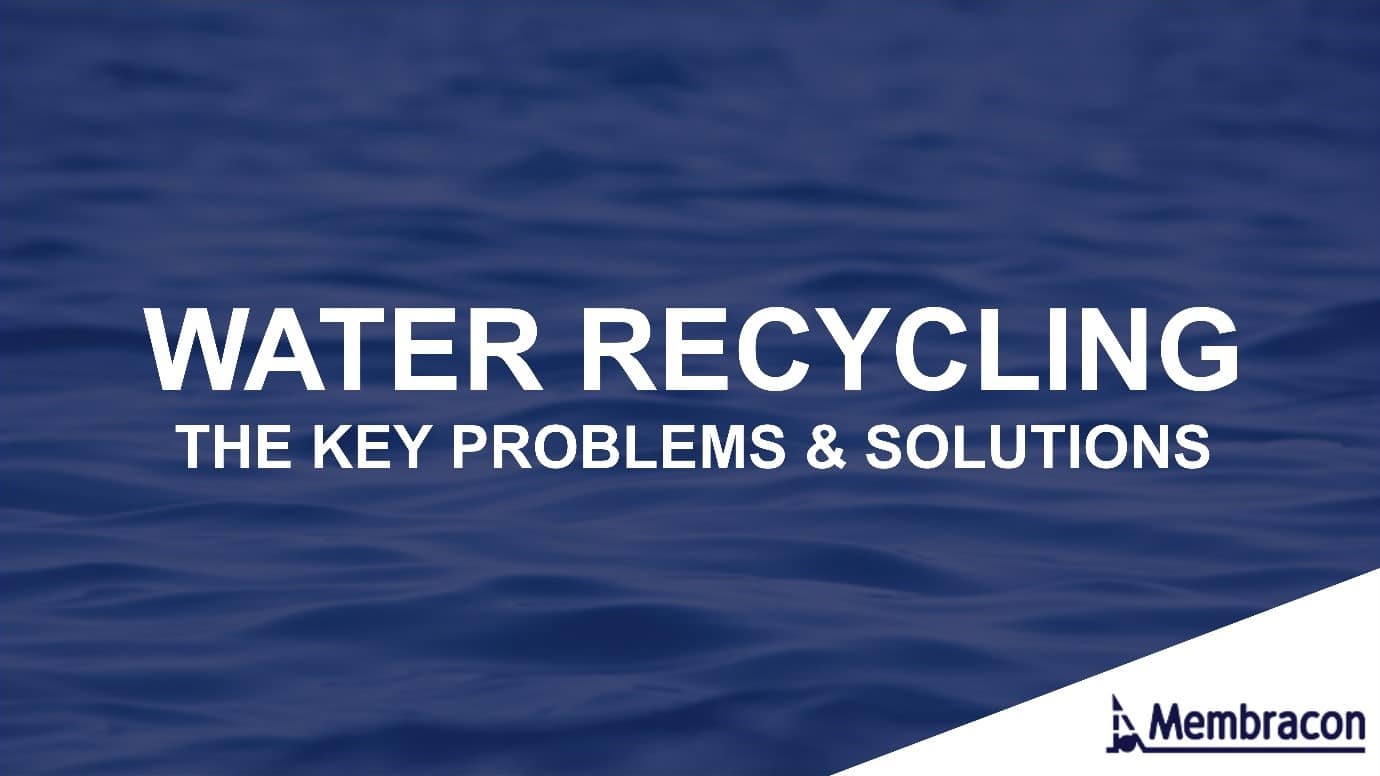 Water Recycling: The key problems and solutions
Water recycling reclaims water and treats it so it can be reused. Recycled water is commonly used in agricultural processes like irrigation and industrial processes like drilling because it significantly reduces tap water consumption.  
The petrochemical, chemical, food and beverage, and pharmaceutical industries are good examples of industries that use significant volumes of water; and wastewater and effluent are natural by-products of their industrial processes. 
This waste can be treated to a specified quality so that it can be reused in other processes and applications. Water is no-less a recyclable resource than steel or paper. It only requires a filtration system that supports the desired flow rate. 
Why Recycle?
Water and effluent recycling is net positive for the environment because it reduces dependency on freshwater resources and decreases the amount of wastewater that is discharged into the environment.
From an operational viewpoint, water recycling reduces waste and provides a consistent supply of treated water. By recycling the wastewater and effluent you produce on-site, you can run a slick operation that replenishes its own resources.
The bottom line for manufacturing and industry is that water recycling provides a sound way to reduce new water usage while also meeting demand.
The Problems with Water Recycling
When it comes to wastewater treatment and recycling, there are several challenges we face. These vary from system design and maintenance to energy use and filtration reliability.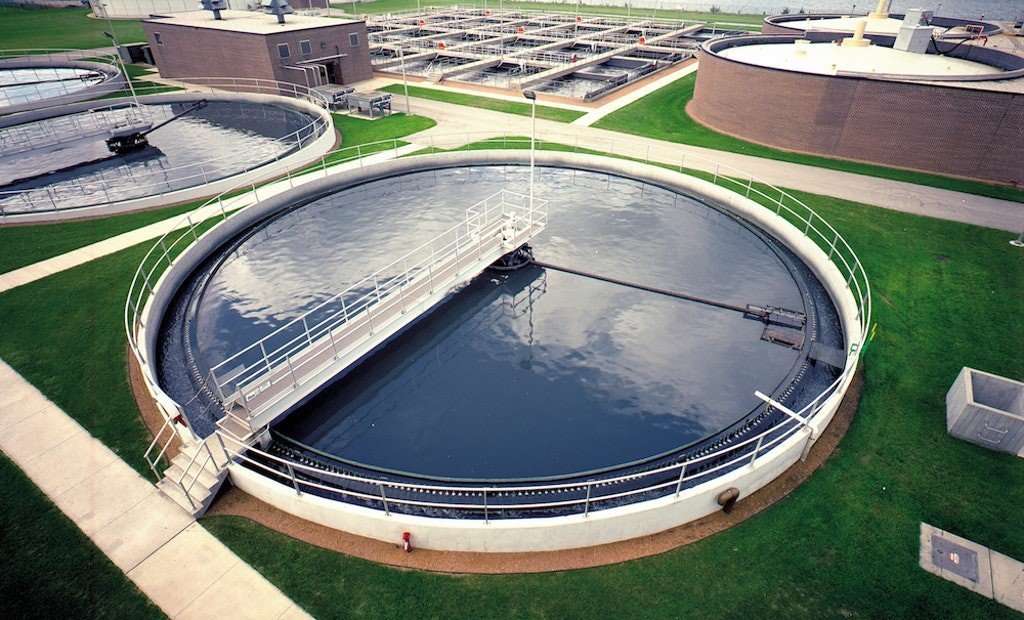 Here's a breakdown of the key challenges:
·       Selecting and sizing the correct water recycling system: Key design considerations include site space, flow rate, filtration technology and the chemical composition of the wastewater/ effluent to be treated.
·       Treating water to a precise specification: The wastewater/ effluent may need to be treated to a specified quality to be usable. These liquids can be heavy with oils, salts and other solids and minerals that make filtration difficult.  
·       Membranes are susceptible to fouling generated during the filtration process: This reduces their efficiency. These membranes are serviceable parts. If they cannot be cleaned, then the operator will be exposed to higher maintenance costs.
·       Water recycling is energy-intensive: This is because it takes lots of energy to treat lots of water. The lower the quality of the water, and the more intensive the treatment, the more energy is needed to power the recycling process.
·       Plant requires significant investment: Water recycling systems are inherently expensive because they are high-tech and expensive to design and produce. For some businesses, it is simply cheaper to use new water and ship out the old stuff.
      While these challenges are real, the need for water recycling means there's always a solution. We support the world's biggest names across most sectors to provide clean water solutions. Contact us here to find out more. 
The Solutions to Water Recycling Problems  
Selecting and sizing the correct water recycling system
Membrane Bioreactors (MBRs) and other membrane-based treatment systems are the most common systems for small to medium scale recycling.
A Membrane Bioreactor is a biological wastewater treatment process, coupled to a membrane filtration system to filter a wide range of fluids. The MBR systems we design support a flow rate up to 2,000m3/day.
Considerations for the design of the system include:
·       Site space
·       Flow rate
·       Filtration technology
·       Chemical composition and load of the wastewater/ effluent
      We offer a full, bespoke, design and build service. The water recycling units we supply are custom-built to the specification you need. 
Treating water to a precise specification
Treating water to a precise specification with a Membrane Bioreactor may require additional filtration. This is especially true for wastewater/ effluent that is high-loaded with oils, salts and other solids and minerals.
Membracon ceramic filtration systems are the best in the business, enabling optimal filtration with minimal fouling. The ceramic membranes provide filtration at high flows and are suitable for filtering high-loaded water and liquid wastes.
Site space will determine if filters can be placed inside or outside the bioreactor. External configurations are easier to operate and maintain.
Membranes are susceptible to fouling during the filtration process
The accumulation of substances on the membrane surface is a natural by-product of the filtration process. However, fouling is only tolerable up to a point. It will eventually result in deterioration of the membrane's performance.
Membracon ceramic membranes provide an optimal cleaning solution – you can use caustic soda, acids, and other specific products at high temperatures to wash the membranes. This makes life easier and reduces maintenance costs.
Water recycling is energy-intensive
Membrane technologies tend to have high energy consumption. The energy demand typically makes up 30% of operational costs. Thankfully, Membrane Bioreactors are getting more efficient with each new generation.
You do not need a brand-new system to realise these benefits. The most energy-intensive components of Membrane Bioreactors are pumps, blowers and aerators. These parts can often be upgraded over the lifecycle of the machine.
Also, regular servicing will ensure your system continues to run optimally. You can find out more about our upgrade service and service agreements here.
It's important to note that some applications require more energy intensive treatment processes. For example, water recycling to make a technical water for an automotive maker will require more energy than water recycling for irrigation.
Here's another interesting thought – if you can save 10% on your electricity by switching supplier, the cost of running your water recycling system becomes more palatable. This is a solid way to reduce operating costs without sacrificing capacity. 
Plant requires significant investment
Water recycling systems are high-tech machines that are expensive to design and manufacture. It comes as no surprise then that the newest Membrane Bioreactors are expensive to acquire. However, like all plant, they are assets that can provide long-term value to your operation. They can deliver a significant ROI.
Our Financial Flexibility Plans offer several ways for you to acquire a state-of-the-art water recycling unit. These include:
1.     Lease Purchase Agreement (LPA) – Lease your unit from us for an agreed length of time and own it by the end of your agreement.
2.     Lease Hire (LH) – Lease your unit from us for an agreed length of time on hire. This lowers your monthly payments (you won't own the unit).
You can also make your purchase outright. Plant assets are fixed assets so you can claim a 'capital allowance' on the cost of the equipment.
Why choose a Lease Purchase?
A Lease Purchase is best if you want to own your equipment at the end of your finance agreement. You pay a deposit for your water recycling system and pay the remaining balance off with regular monthly payments. This leaves more cash in your business and lets you spread the cost of your investment with manageable payments.
Why choose a Lease Hire?
A Lease Hire is best if you want lower monthly payments and do not intend to own your water recycling system. You hire / rent the system and pay to use it. The equipment is returned to us at the end of your agreement or we can extend your hire period. A Lease Hire has no ownership route in return for lower payments.
With both financial packages, we offer a complete upgrade service, allowing you to benefit from our latest innovations. We will recycle old parts and install more efficient parts when released so that your water recycling system is as eco-friendly as possible.
Need more information on our products and services? Contact us on 01902 458501 to find out more about our water recycling solutions.