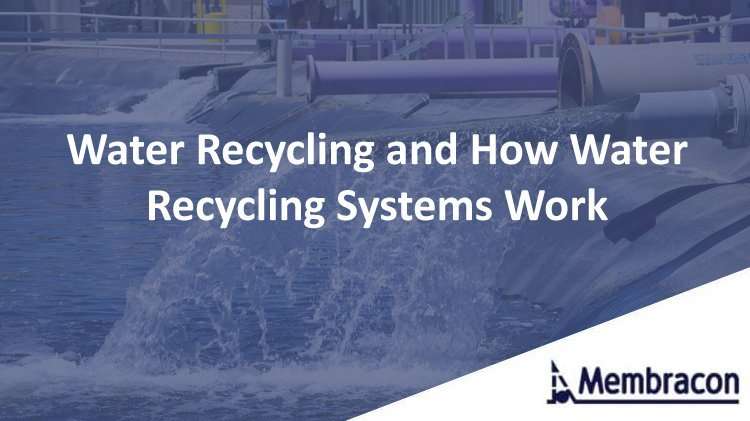 Water Recycling and How Water Recycling Systems Work
High water consumption can't be avoided in process industries like manufacturing, but there are ways to use water more efficiently.   
Water has a significant cost and energy footprint, making conservation, efficiency and reuse important considerations for economic, social and environmental reasons.
Water recycling is a viable way to reduce overall water consumption and the amount of polluted water that is released into the environment. In this article, we'll take a closer look at water recycling and how water recycling systems work.
What is water recycling?
Water recycling (also known as water reclamation) is the process of treating wastewater and putting it back into circulation.
The water is treated to filter solids and remove certain contaminants, which can be organic or inorganic. The treatments required depends on the types of contaminants in the water and the desired specification of the purified product.  
Water recycling saves resources through reuse and is particularly useful in areas where water is limited. It can serve as a dependable source of water, reduce upstream energy use, and help organisations meets their environmental goals.
How water recycling systems work
Water recycling systems remove contaminants from wastewater to create a purified product. There are several technologies used in this process, sized and specified depending on the composition and load of the wastewater.
Today, it's possible to recycle, reclaim and reuse water without chemicals, making water recycling an even more eco-friendly process, which is also critical for industries where the use of chemicals like chlorine is prohibited.
Modern water recycling units use a combination of membrane filtration for the removal of solids, and biological treatment for removing organic and oxidisable matter, combined into a single system called a Membrane Bioreactor (MBR).  
Membrane Bioreactors
A Membrane Bioreactor is a biological wastewater treatment system, in which organic matter, nitrogen and phosphorus are eliminated by the microorganisms inside the reactor, which assimilate contaminants into a biomass.
Biological water treatment is not a new concept, with the use of activated sludge going back decades. However, MBRs are self-contained water treatment systems with lower waste, no secondary clarifiers and higher volumetric loading rates.
For example, the Membracon bioreactor supports flow rates up to 2,000m3/day, enabling industrial-scale treatment with a single machine.
Ceramic membranes
Ceramic membranes are filters that filter fluids with high concentrations of suspended solids. The ceramic membranes provide filtration at high flows and are suitable for filtering high-loaded water and liquid wastes.
Ceramic membranes are deployed in the aforementioned Membrane Bioreactor as an additional treatment. The membranes can be of the Ultrafiltration (UF) or Nanofiltration (NF) type, and some bioreactors make use of both.
Both membranes work in the same way: a contaminated liquid passes through a membrane at pressure, yielding a purified liquid stream.
Ceramic membranes treat wastewater and effluent that is high-loaded with oils, salts and other solids and minerals. By combining biological treatments with ceramic membranes, a MBR removes organic and inorganic contaminants efficiently.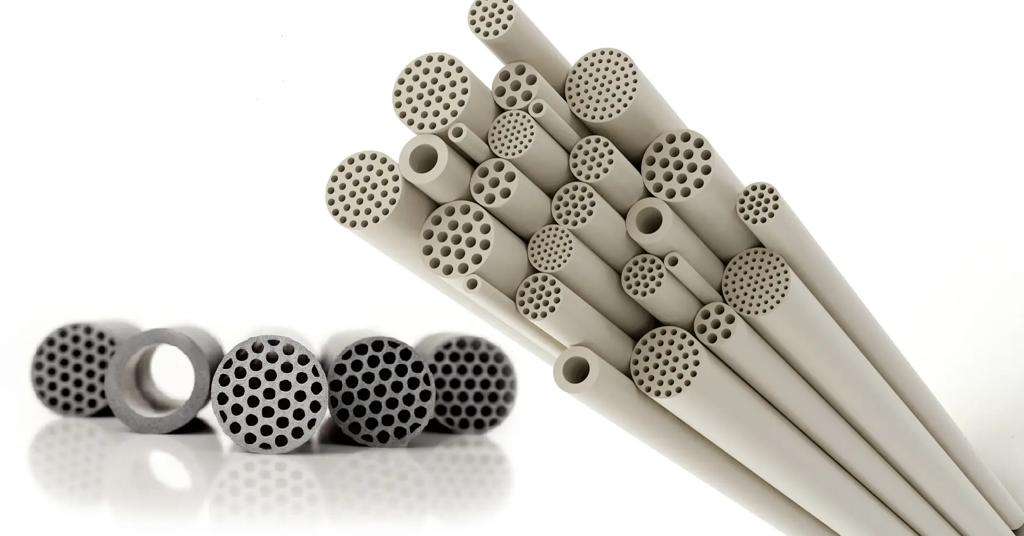 Get started with water recycling

Membracon offers industry-leading water recycling units. We offer a full, bespoke, design and build service. The water recycling units we supply are custom-built to the specification you need. Contact us to find out more.