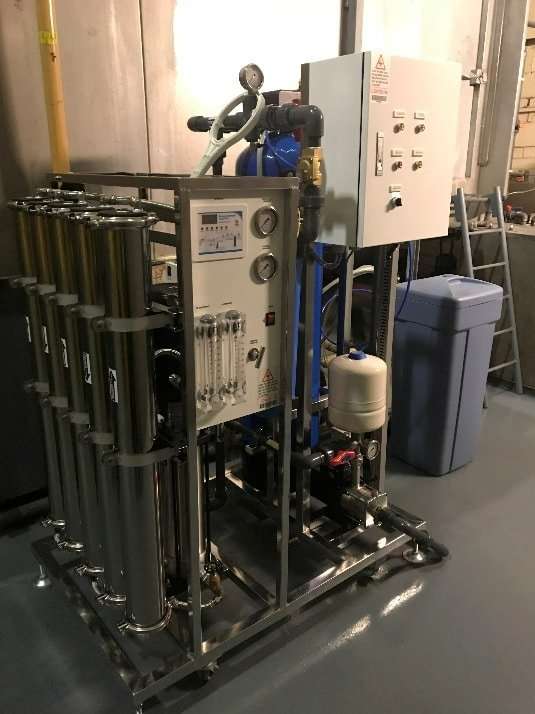 NEW 1250lph RO System Installed, Coventry
Membracon, in partnership with NDK Finishing Systems, has recently installed a 1250 Litre per hour Reverse Osmosis System at Liberty Pressing, Coventry.
We de-commissioned a duty standby Demineralised Water Plant, installed and commissioned this new stand-alone Reverse Osmosis Plant.
The customer now has a continuous supply of very low conductivity water with no waiting for regeneration cycles that you would have on a Demin Plant.
The Reverse Osmosis Plant consists of a 2000 litre per hour Water Softener and brine tank, along with 5 membranes to produce the pure water.
The system works with a high-pressure pump feeding the membranes built into the unit as part of the skid.
Due to the system working by pressure alone, this has reduced the customer's health and safety risk of handling hazardous chemicals used in a Demin plant to ZERO.
With no chemicals required, the customer can now see a cost saving to produce the water, and with better quality water in the pretreatment process comes better quality surface treatment of the substrate.