How Can Water Treatment Companies Help To Reduce The Impact On The Environment
Larger organisations have a social responsibility to ensure waste products and chemicals are disposed of correctly. As large quantities of water and products are used in manufacturing processes, the impact they have on the environment is huge.
Due to the seriousness of incorrect wastewater disposal, companies saw fines of an average of £440,000 in 2017 with the added risk of imprisonment. Water companies are creating awareness around this issue, providing an environmentally friendly solution.
How Do Companies Benefit From Correctly Managing Wastewater?
There are many benefits of disposing of wastewater using modern membrane technology that is also good for the environment. Older methods such as using chemicals are slowly dying out due to the many hazards and health and safety risks they impose.
Benefits of using membrane technology include:
Operating costs are low
Reduces disposal costs if water is reused/treated on site
No hazardous chemicals to handle
Low maintenance – only a daily check-up required
Self-cleaning self-contained units
With the environment being a topic that's not going away, people will start to look to the bigger culprits as they can have the bigger impact on making improvements.
The automotive industry as an example requires half a million litres of water to produce one small car. As so many car parts are made in different locations with different machinery requiring water to function, and lets not forget the finishing process required to paint the car, it's easy to see how this amount is so big.
This is why it's so important that the water can be treated and reused where possible as when 70 million cars are produced globally, small improvements in the process can have a revolutionary impact.
How Can Companies Correctly Manage And Treat Wastewater
Modern membrane technologies allow for the treatment and management of wastewater to be an all in one system.
Dependent on your specific water issue, sometimes a number of units are combined to provide you with your unique water treatment solution.
Industrial wastewater is treated through the use of membranes. As water passes through, impurities are captured. This leaves you with clean water to re-use in production or to re-enter the water cycle safely.
There are number of water filtration solutions, all dependent on the water quality you already have and the quality of water you want to achieve, a water expert would advise the best option.
Below is a list of water filtration systems available:
Ceramic filtration
Nanofiltration
Coarse filtration
Each one allows a different level of water through, capturing certain impurities dependent on the membrane size. Reverse Osmosis for example only allows water to pass through.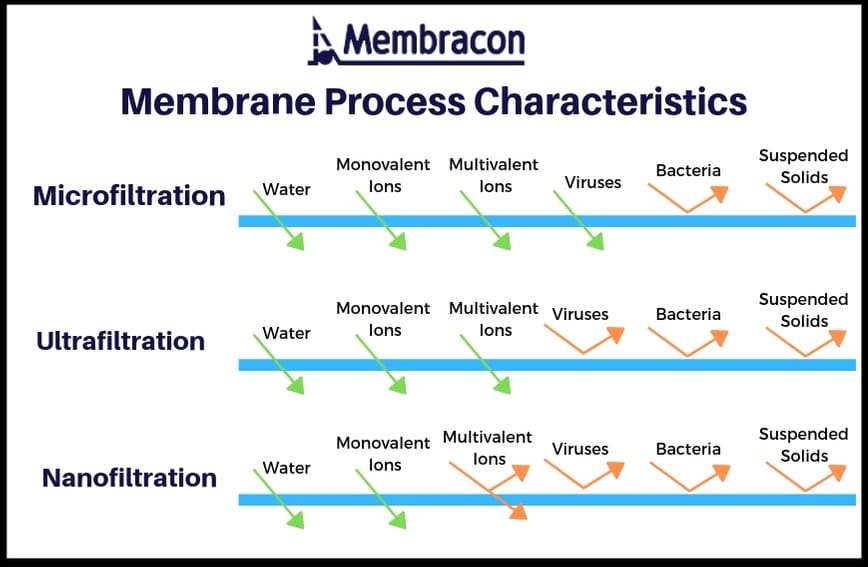 Conclusion
Membrane technologies are the latest innovative solution to treating and managing industrial wastewater correctly with minimal hazards, upkeep and power.
With water being a key ingredient to the majority of manufacturing processes it benefits to treat it and reuse it where possible. Not only is this benefiting the environment but it's a cost effective way of managing wastewater.
The first step is to analyse your raw water, Membracon offer a free water analysis test to help you identify your water issue.
They design and build every unit fully bespoke to each customers requirements. Get in touch today and one of our water filtration experts will be more than happy to assist.

About Membracon
Membracon UK Ltd has been a global leader in water treatment since 2002 based in Wolverhampton in the West Midlands.
They use the latest membrane technology to bring innovation and automation to water treatment and management in industrial processes.
Membracon mission is to educate and aware people of how beneficial membrane water filtration can be to a manufacturing process, saving money, energy, man hours and the environment. They design and build every single unit bespoke to each customers water issue, using a combination off systems to ensure the quality of water you want is achieved. There systems can be used in any manufacturing process such as automotive, aerospace, food & beverage, finishing, industrial, pharmaceutical and agriculture.