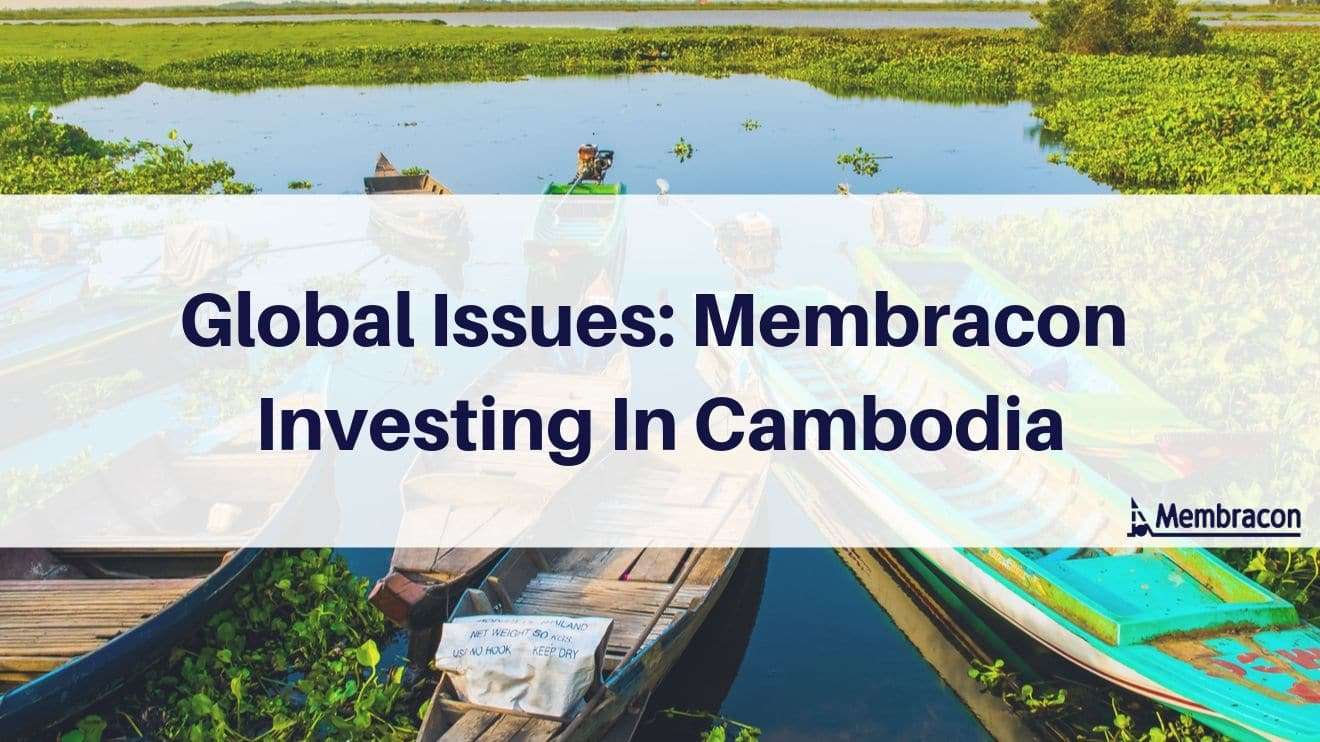 Global Issues: Membracon Investing In Cambodia
From the previous article, it's clear that the Sustainable Development Goals (SDG's) are the next step for Cambodia in their efforts to continue with their strong pace of economic development and prosperity seen in the last two decades.
With the SDG's having a major focus on water supply and sanitation, Membracon have the specialist technology and experience to identify how and where to bring contributions to the table.
Our Involvement
Membracon have recently returned from a visit to Cambodia. During this visit, we were able to understand the ecology and human development of Cambodia, which serves high importance in providing the correct and most effective solutions to their problems.
A major vision of Membracon is to be part of the endeavour towards tackling the global water issues. To effectively tackle this, it's important to collaborate with partners from a wide range of industries. Water is relevant for all walks of human life, and thus all organisational bodies are considered as an opportunity for further collaboration and partnership.
We were able to arrange several meetings with several stakeholders to Cambodia's water problems:
Asian Vision Institute (AVI)
The AVI is a non-for-profit think tank that operates as an advisory panel, with a team of highly-skilled intellectuals whom work on and propose ideas and initiatives to develop Cambodia.
All of the team members have doctorate qualifications and a range of field experience, making the AVI the perfect team for problem solving to the core.
The above image was taken in the concluding moment of the first formal meeting between the AVI and Membracon. The image features from left to right: Dr. Keo Piseth (Excecutive director of AVI), Chheng Kimlong (Director of the Centre for Governence Innovation and Democracy/CGID) Jas Sohl of Membracon, Chheang Vannarith (president of AVI) and Aman Sohl of Membracon.
We were able to arrange an initial meeting to discuss the current situation of Cambodia, and to understand their progression. We were able to share and expand on our joint visions, and plan to work closely with the AVI in targeting intimate water related issues of Cambodia.
The Royal Group Conglomerate
The Royal Group is a conglomerate of companies and international franchises that span over almost every industry of Cambodia. Having conquered the consumer sector, Royal Group are looking to involve themselves within the infrastructure, energy and water sector.
We were able to organise a meeting with leading members of the Royal Group, including the Chairman Kith Meng and the Managing Director Rami Sherif. In this meeting, we were able to discuss the impending water crisis of Cambodia.
As a result of the meeting, the Royal Group were highly receptive and keen towards working closely together in identifying and executing clean and wastewater treatment operations in Cambodia.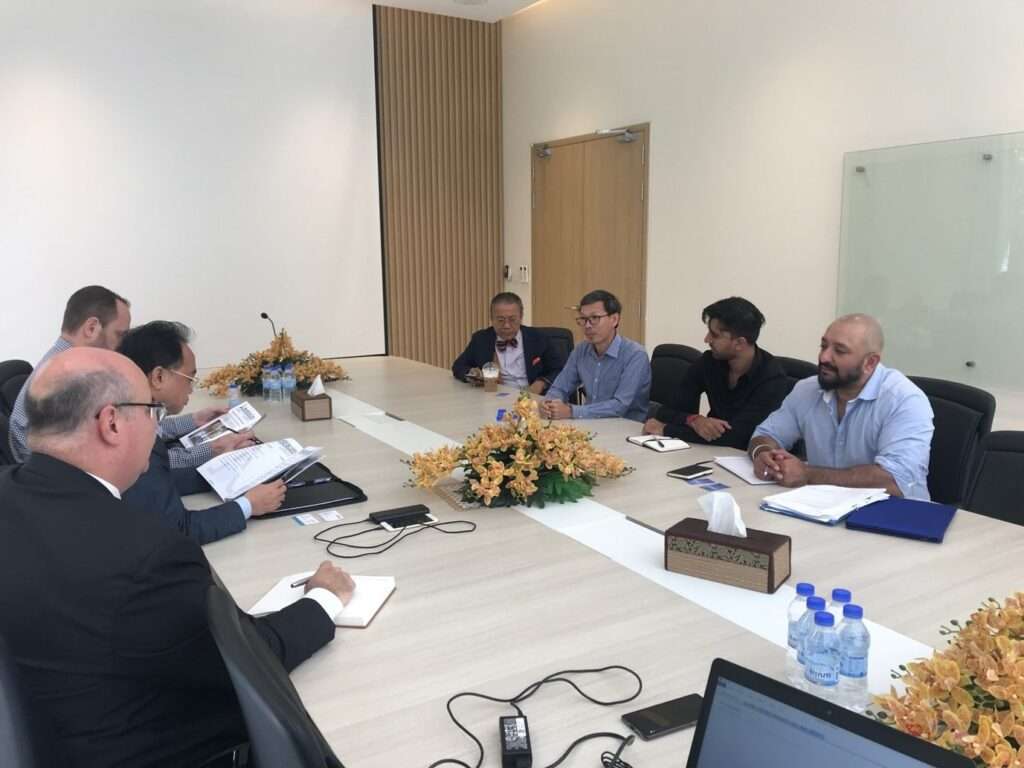 On the left table in ascending order is MD Rami Sherif, chairman Kith Meng and COO Chris Tiffins. On the right table in ascending order is Jas Sohl of Membracon, Aman Sohl of Membracon, Khykeng of Cambodia Water supply Authority (CWA) and Dr. Siphana of Sok and associates.
Cambodia Water supply Authority (CWA)
We were also able to organise a meeting with the CWA. The CWA are responsible for over 60% of all the private water operations in current operation by the Ministry of health and Handicraft.
With their predominance in reach and connectional ability, the meeting with their technical advisor Mr. Khykeng revolved around identifying operational synergies between Membracon and the CWA.

Conclusion
Membracon were fortunate to meet with varying groups of people who are all field the same interest into Cambodia's water industry.
There was acknowledgement by all parties that there is an imminent water crisis in Cambodia. With over 12 million Cambodian inhabitants vulnerable to water supply and sanitation issues, it is essential for all parties to share a vision of strength and unity.
The joint vision shared by ourselves and everyone we met will be pivotal in realising Membracon's own vision of being able to contribute to endeavours that have a strong human precedent:
On the national scale, making due progress in Cambodia's SDG goals of attaining universal access to water supply and sanitation
And
On the global front, working towards ending the water crisis, that currently impacts over 2 billion people.