Resiliency solutions ensure that the everyday running of a company can be done, it also allows for growth and creates an opportunity to prosper during even the most difficult of times. 
The key concept of bearing Resiliency Solutions is governed around principles of Sustainability,  ensuring our clients are self-sufficient and aren't having a negative effect on the environment.
Further to this, being "Resilient" also places an imperative importance of financial viability. It is only possible for business' to carry out their activities when there is simply more cash going in than out. 
Our range of technological processes aim to deliver sound profitability; ensuring there is sustainability on all fronts, not just environmental.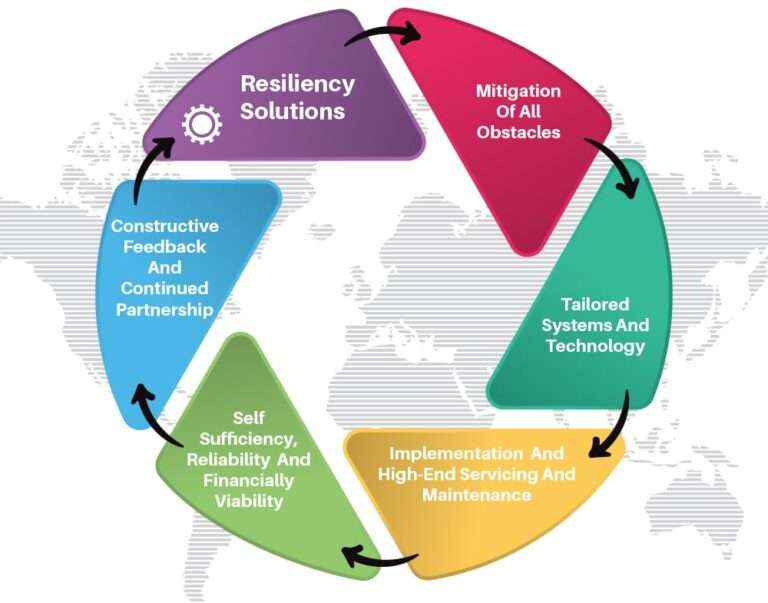 Resiliency Solutions are about completing the due diligence required to ensure you have smooth operations ready to withstand any uncertainties of the future.
Depending on your industry, there will be unique factors to consider when providing Resiliency Solutions.
Being a company that has excelled in the Finishing Industry for almost two decades, we have found the transition to the Clean Water industry as a seamless exercise.
Some of the technologies, that are unique to this industry, can be used to provide the highly-important Resiliency solutions of self-suffiiency and sustainability.
Sustainable Development Goals (GSD)
Membracon endeavour to push efforts in Clean Water and Sanitation. This is all in-line with the 6th GSD: Clean Water and Sanitation
Our vision is to contribute towards the global goal of bringing universally safe and equitable drinking water to all by 2030.
Domestically, we are engaging with equal importance. We look to provide a wide range of equipment and technological processes that aid in multiple processes to help reduce the amount of fresh water demanded.
Solutions
Having been established in the water industry for nearly two decades, we have been able to develop our expertise to match our ambition of bringing solutions to all water related issues. Here are some specially selected water systems that we feel are optimal for the tackling of Clean Water and Sanitation issues… 
Reverse Osmosis systems can be used for producing clean drinking water and even used in combination with other filter units to treat water for reuse.
Modern membrane technologies used in Reverse Osmosis don't require any chemicals, it uses electricity and high pressure water. This reduces a wide range of health & safety issues.
RO works by removing impurities from contaminated water. It does this through the process of pressure, forcing the contaminated solution through membranes. After the water is treated it can be reused in production or can be disposed of safely.
Maintenance required for each system is minimal.
Ceramic membranes are able to provide filtration at high flows, whilst minimising membrane fouling.
These membranes are able to resist a variety of solvents, oxidisers and other chemical products across the whole pH range and at temperatures up to 100°C.
They can filter fluids with high concentration of oil, suspended solids and high viscosity.
As a result, the membranes are suitable for filtration of any kind of water, liquid wastes, leachate, within the chemical, pharmaceutical, petrochemical, food industries and any type of industrial filtration.
Advantages include excellent permeate quality, reliability; minimum fouling and simple regeneration.
Ultra Violet (UV) Systems can be used for the prevention of E-Coli & Bacteria by utilising Chemical Free Disinfection with ultraviolet light.
UV light is a chemical free method of ensuring that organisms, which are airborne or present in most fluids, are unable to replicate and thus remain inert.
UV pretreatment offers chemical free & environmentally friendly solutions for all types of process and drinking water. It does not affect the taste, colour, or pH and is more cost effective than Ozone disinfection.
UV is effective against all known bacteria, moulds, spores & viruses.
 Innovative Partners
Alongside our traditional technologies, Membracon is proud to provide unique solutions, from our genius innovative partners: 
Prote; solutions including a complete closed-loop system in handling bio-waste and converting it into EU-approved and NATO recommended fertiliser
WrK DGC; Internationally award winning effluent treatment that is superior in simplicity, energy expenditure and efficiency!
The Downwards Gas Contactor (DGC) is a system designed by WRK made for the transfer of liquid into gas reabsoption. It is a compact system that allows for a capital and operational cost friendly approach towards organic effluent treatment. 
The DGC can be installed as a set-piece on it's own, allowing for easy scale-up or further modulations to be made. With no internally moving parts, a relatively low power consumption, and an approach rate greater than 95%, the DGC is simply the best at what it does!
The DGC has been heradled an international success, having won awards in South Korea, India and within the international organisations of the United Nations and the UNESCO. 
With our alliances towards innovative partners, we are able to provide a fully comprehensive range of options towards all Clean Water and Sanitation needs and requirements. Click here to find out more about WRK Designs and Services.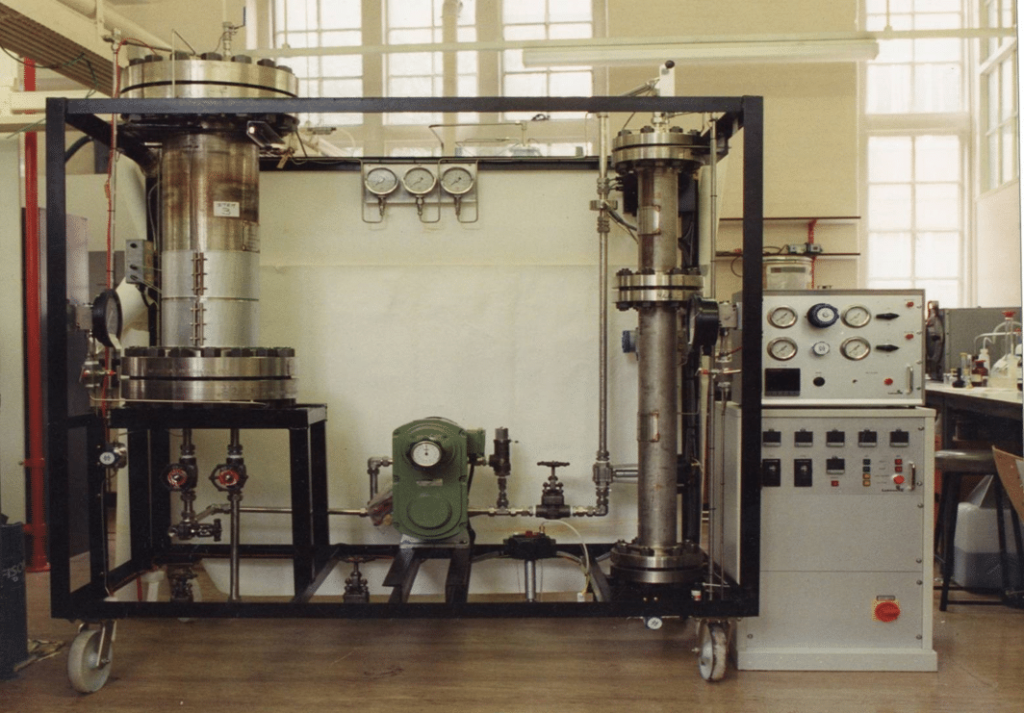 Innovative Sludge Management Solutions that aim to reduce sludge, transform the remaining waste into EU-approved high-end fertiliser. Prote's depth of water based solutions boast the strengths of being both ecological and financially friendly, allowing for a win-win outcome in aspects previously impossible! 
Prote Technologies Include:
Lake and River Rejuvination 
Soil and Water Reclamation from pollution, especially petroleum induced degredation
Continuous drinking water safety alert systems 
Prote technologies have collected a slew of awards throughout Poland and the international scale. We are proud to partner with Prote to bring forth some of the most progressive technologies to the UK. Click here to find out more about Prote Technologies.
We're Here To Help
If you want some more advice or would like to request a quote for your water sanitation issue then please fill in the form and one of our experts will be in touch shortly.